Family Tiefenbrunner
Our life is wine and has been for generations
We, Sabine and Christof, are the fifth-generation owners of the Tiefenbrunner Wine Estate and take great pride in our heritage. It is both an honor and a responsibility to carry on the legacy and to continue writing the story of theTiefenbrunner family, chapter by chapter, year after year, vintage after vintage.
We, Sabine and Christof, are the fifth-generation owners of the Tiefenbrunner Wine Estate and take great pride in our heritage. It is both an honor and a responsibility to carry on the legacy and to continue writing the story of theTiefenbrunner family, chapter by chapter, year after year, vintage after vintage.
"The art of winemaking is a valuable part of our family identity. Nurturing it with respect and carrying it forward is our daily responsibility."
Then and Now
Winery Tiefenbrunner - Schlosskellerei Turmhof
Embark on a journey through time and explore the rich history of our winery, from the early 13th century to the present day.
1225
The first documented mention of 'Gut Linticlar'
Our winery's historical ancestral home boasts a rich tradition-filled history.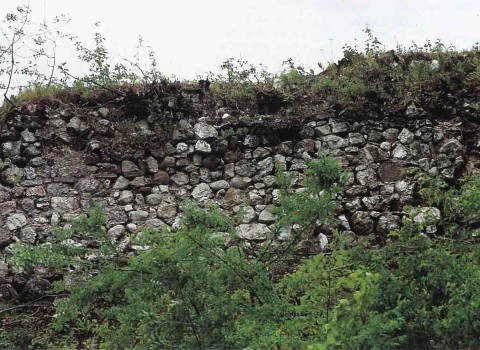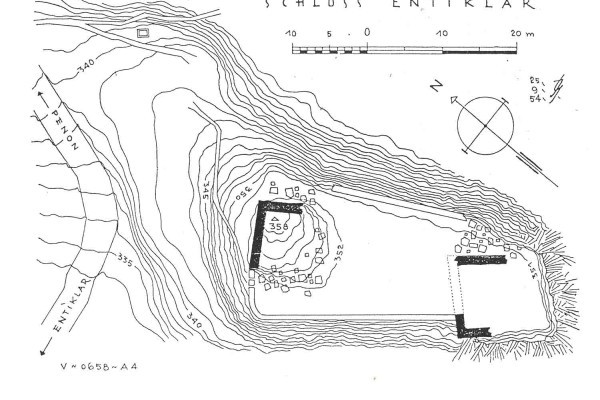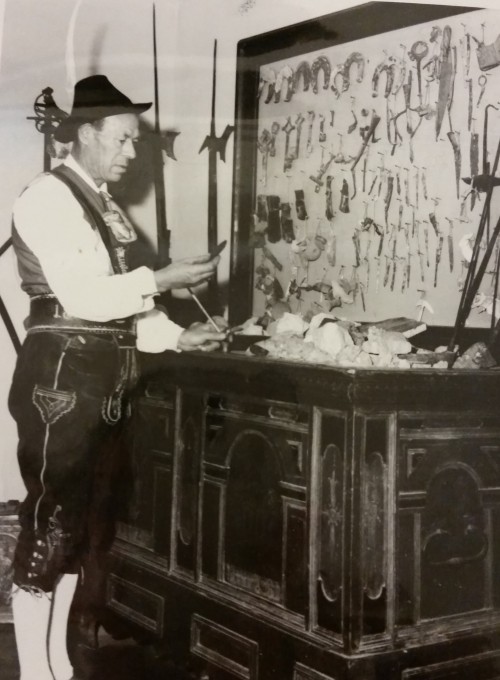 1675
Ansitz Turmhof passes into the ownership of the family
Since 1675, Castel Turmhof has been in family ownership. The Aichner family managed the estate for five generations until 1847, when Josef Aichner bequeathed the property to his nephew Karl Pardatscher. In 1866, Pardatscher sold the estate to his cousin Johann Tiefenthaler.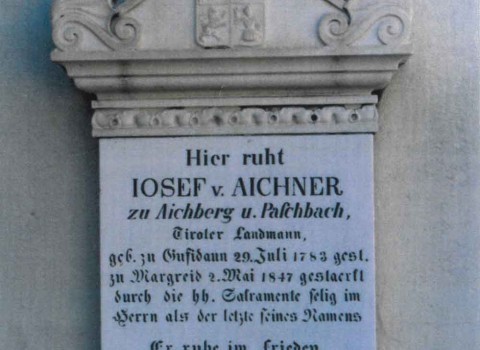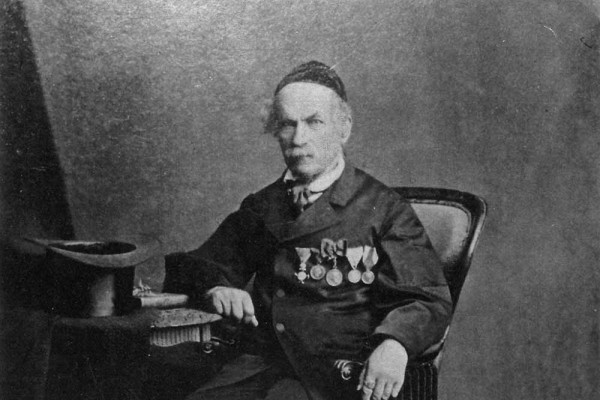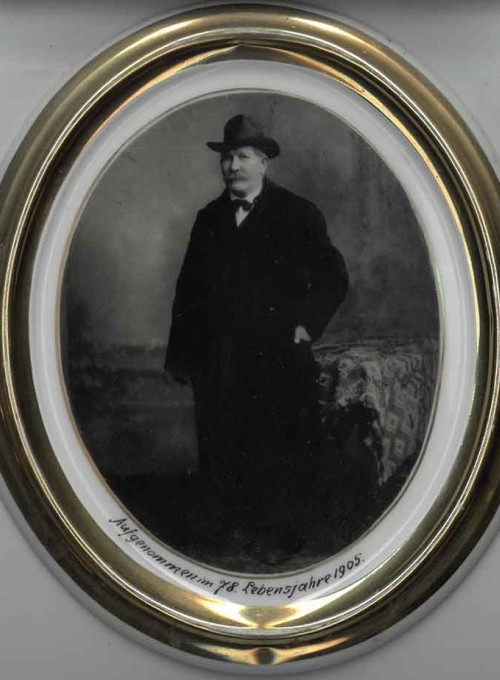 1848
Registration in the commercial register
The wine trade is gaining increasing significance for the estate, marking the beginning of our first business opportunities with customers from neighboring countries.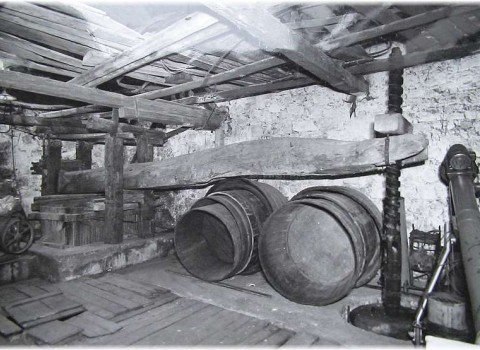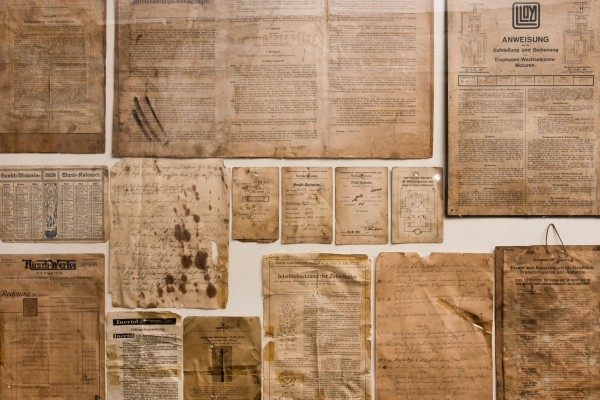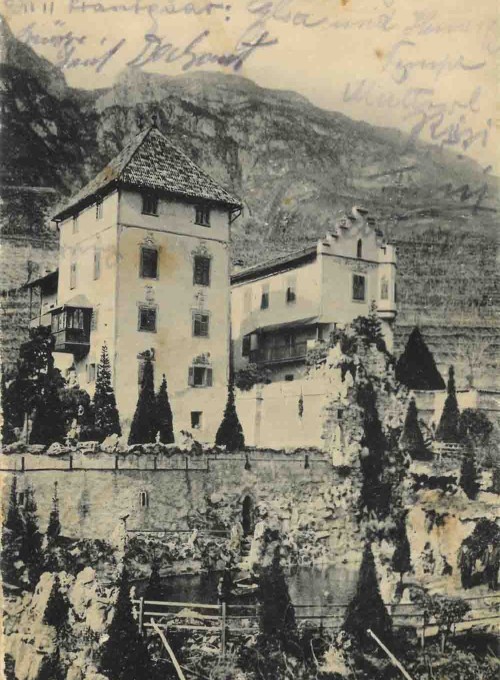 1851
Garden park and pond landscape around Castel Turmhof
Johann Tiefenthaler creates numerous frescoes and tuff stone sculptures between 1850 and 1900. It is his passion project, allowing him to express his artistic and creative talents.
Guided park tour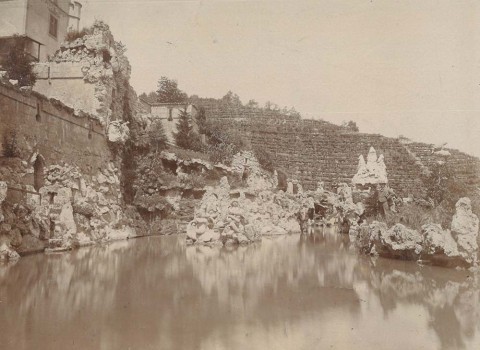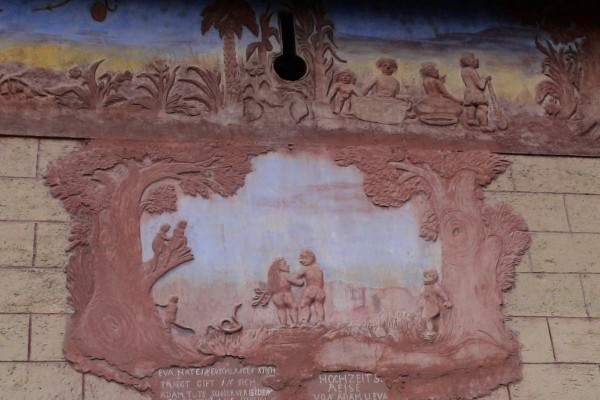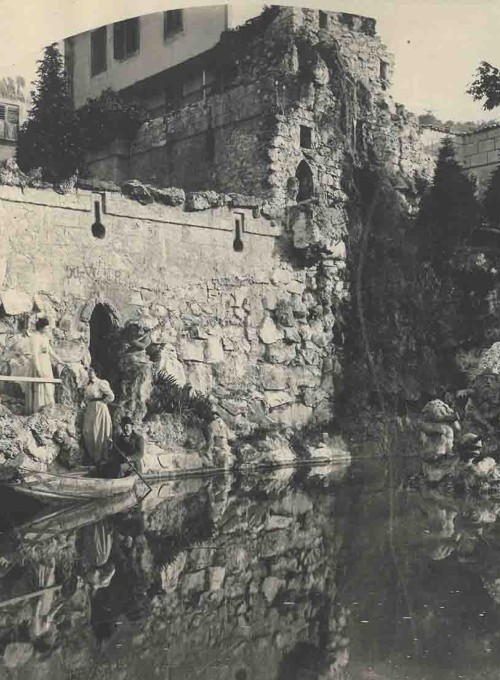 1897
From Tiefenthaler to Tiefenbrunner
Johann Tiefenthaler and his wife Anna Waldthaler started a family with 16 children. All male offspring died in childhood. Their daughter Luise inherited the Turmhof winery and married Johann Tiefenbrunner from Margreid in 1897.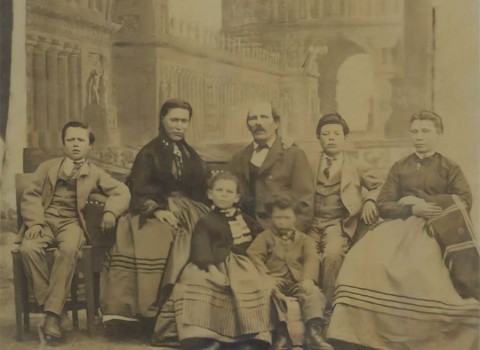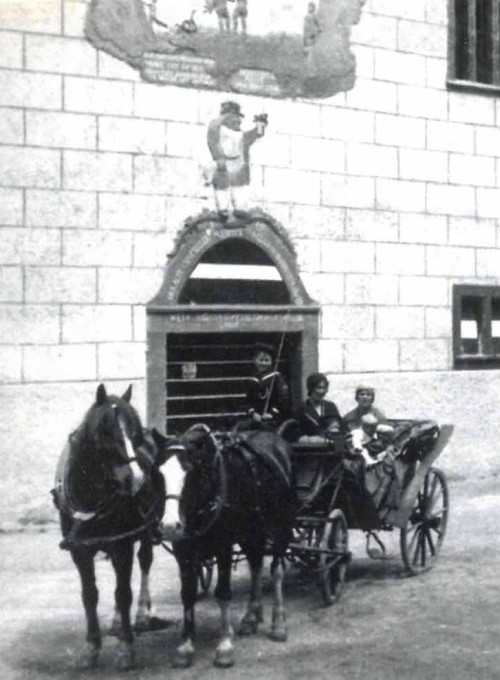 1910
Hydroelectric Power Plant
Johann Tiefenbrunner showed remarkable foresight in 1910 by commissioning the construction of his own hydroelectric power plant. By the end of 1940, he was supplying electricity to the neighboring communities of Kurtatsch and Margreid.
Energy from hydropower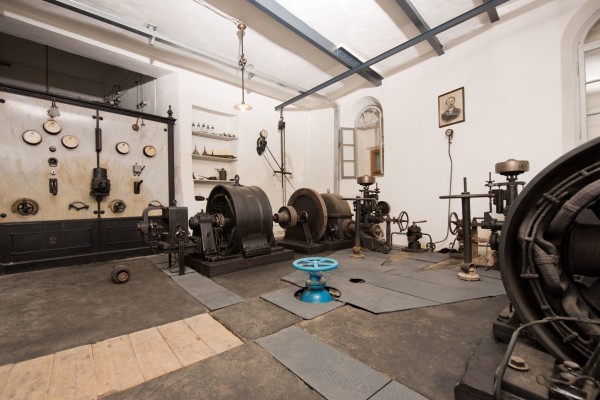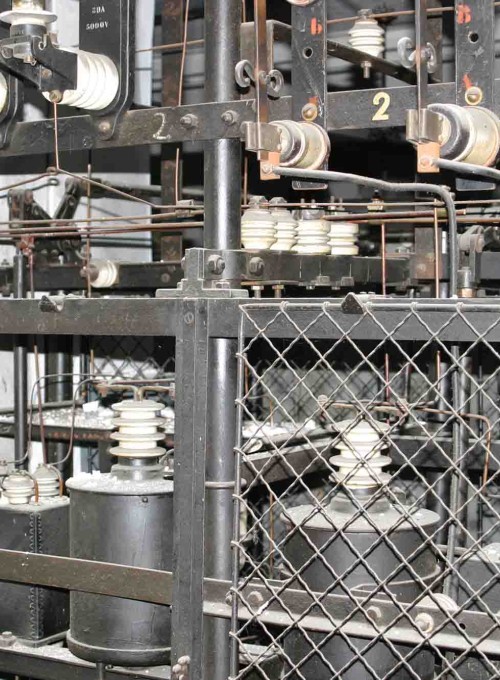 1943
Herbert Tiefenbrunner assumes the role of cellar master
In the last years of World War II, at only 15 years old, Herbert Tiefenbrunner has to end his wine-making education in San Michele prematurely to support his family at home and take on the duties of cellar master, who had to leave the winery on short notice.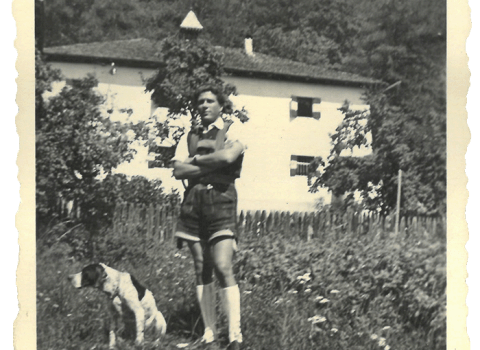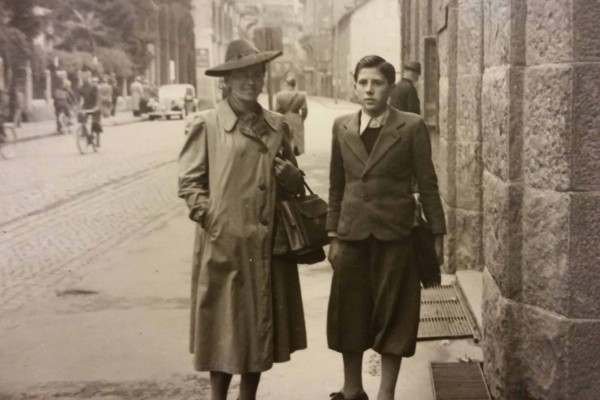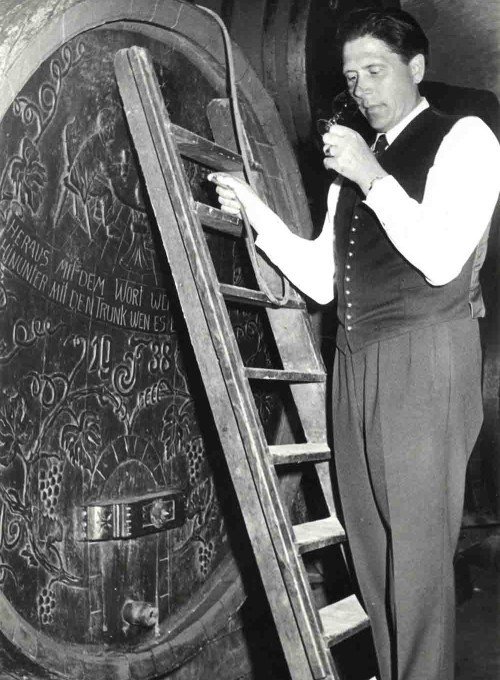 1955
The wedding bells are ringing
After a year-long engagement, Herbert Tiefenbrunner is marrying Hildegard Goller from Seis am Schlern.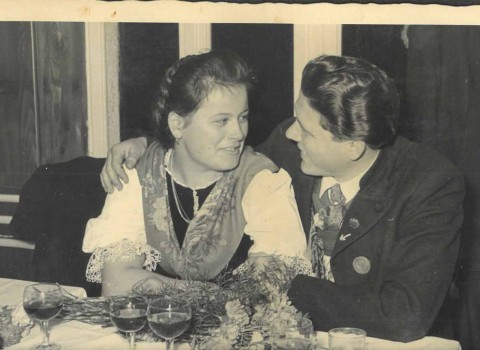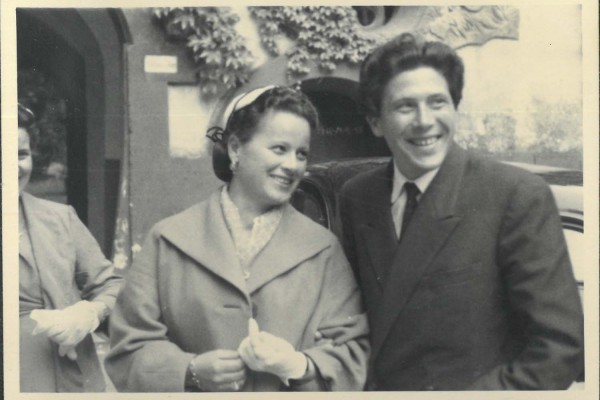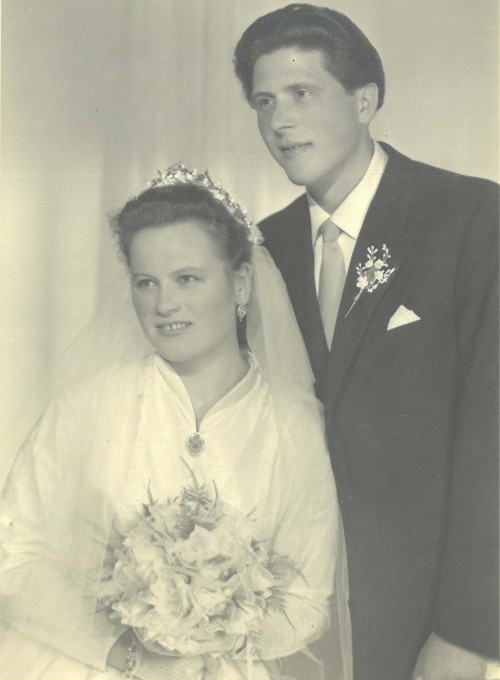 1968
Opening of the "Jausenstation"
With the rise of tourism in the area, Hilde opens a "Jausenstation" and treats numerous guests to a traditional South Tyrolean platter of cold cuts and cheeses, along with estate-grown wines.
Bistro Castel Turmhof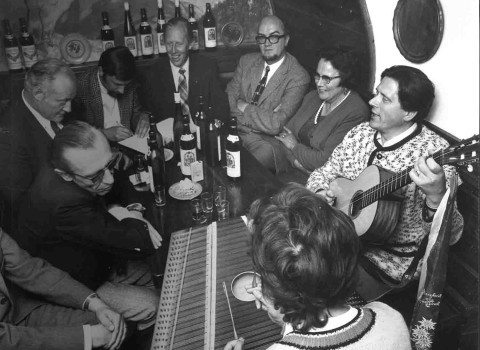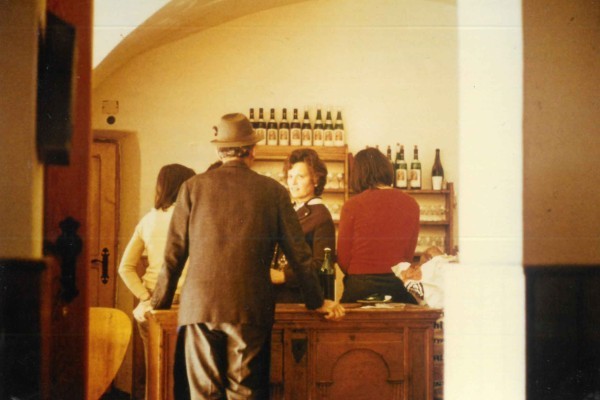 The estate's first bottling marks a shift from exclusively trading wine in barrels for resale to offering bottles for direct sale at the winery.

Bistro Castel Turmhof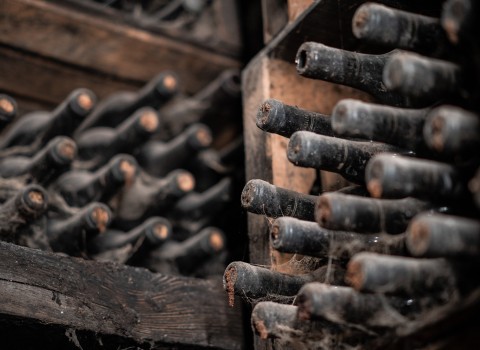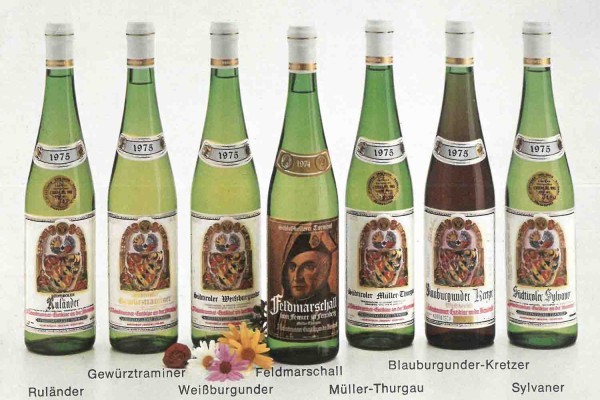 1972
FELDMARSCHALL VON FENNER Müller-Thurgau
Herbert's pioneering spirit led him to plant a 1-hectare Müller-Thurgau vineyard at an altitude of 1,000 meters on the Fennberg mountain. To this day, it remains the highest-altitude Müller-Thurgau vineyard in Europe.

Fennberg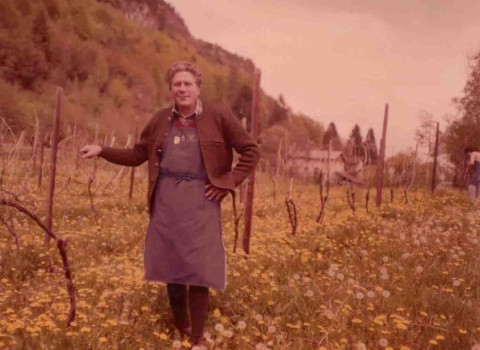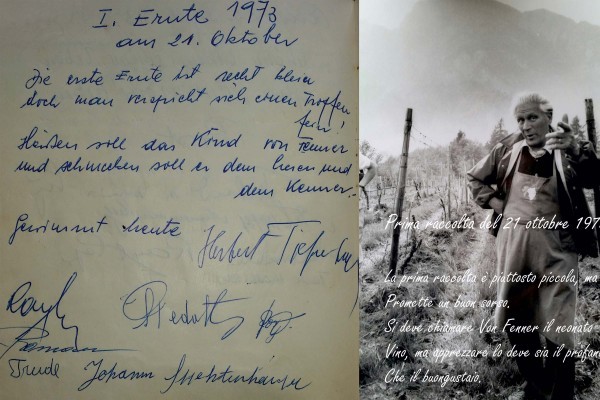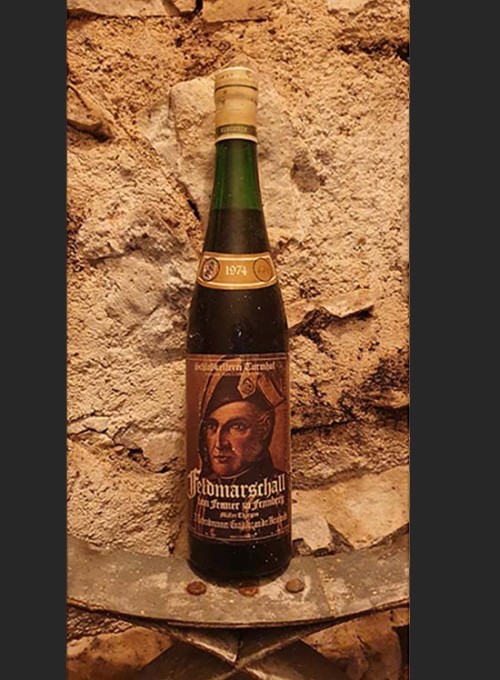 1983
Christof Tiefenbrunner
At 18 years old, Christof permanently joined the family business after gaining valuable work experience in England and Tuscany.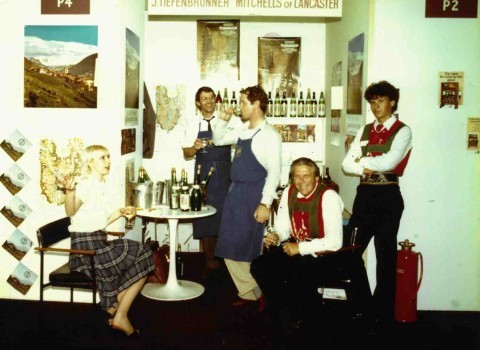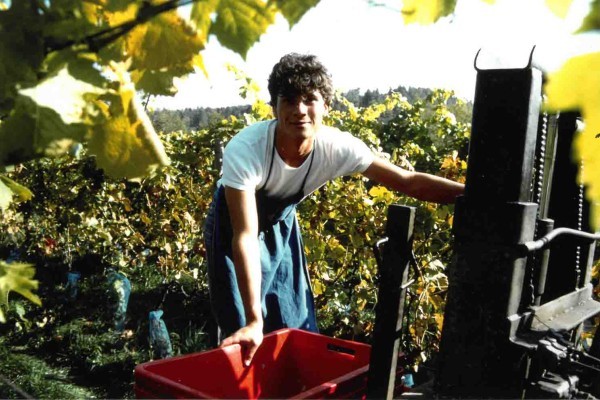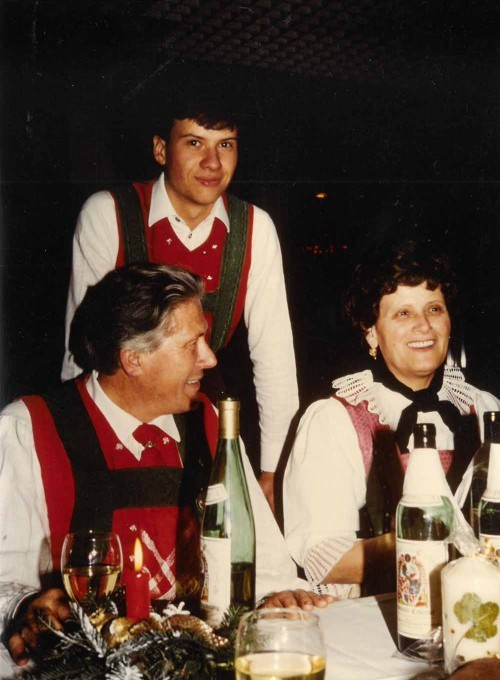 Wearing traditional attire [Südtiroler Tracht], Herbert and Christof embark on their first major business trip abroad to London.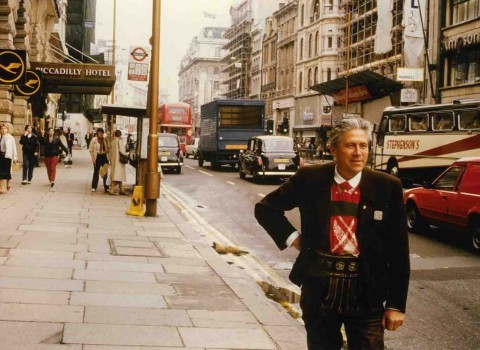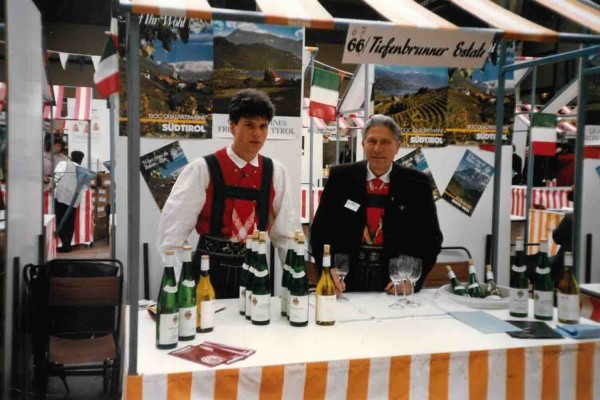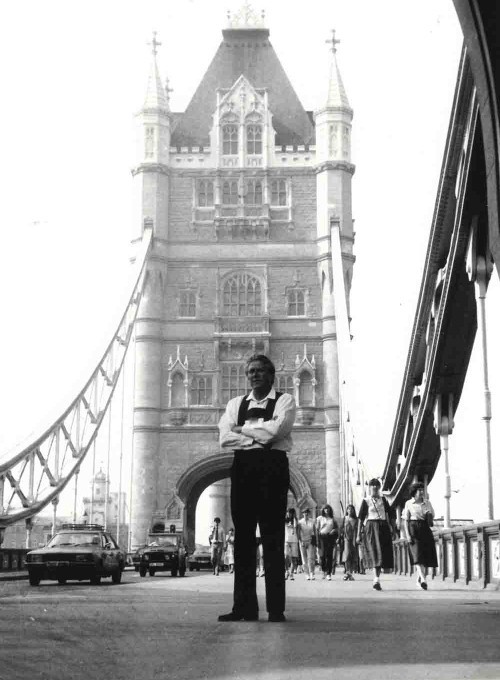 2000
Generational Handover at the winery Tiefenbrunner
Christof and his wife Sabine are gradually taking over the leadership of the Tiefenbrunner winery, while Herbert and Hilde continue to offer guidance as well as support and remain actively involved in the business.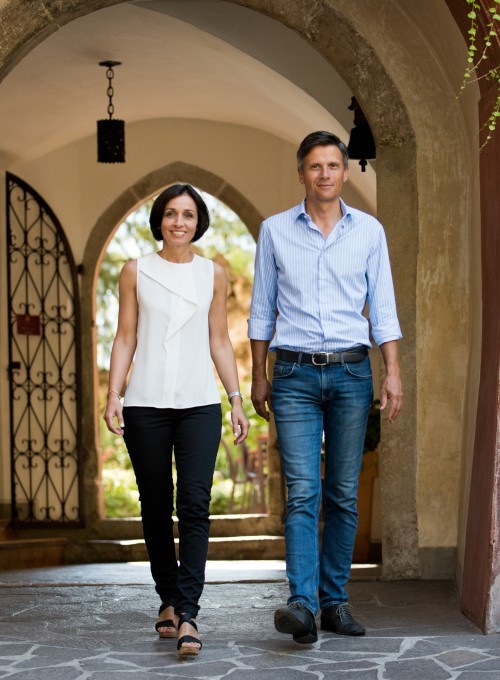 2001
Expansion of the Hydroelectric Power Plant
Next to the historic power plant, a new modern upgrade is built: It features a dual hydraulic control system, electronic monitoring, and has a maximum capacity of 100 KW. This represents an exciting continuation of the tradition of in-house energy generation.
Green Energy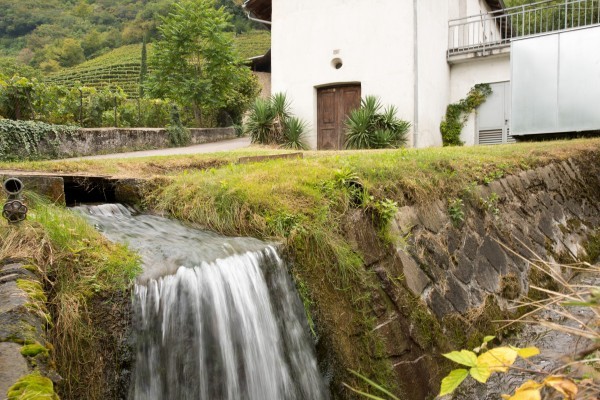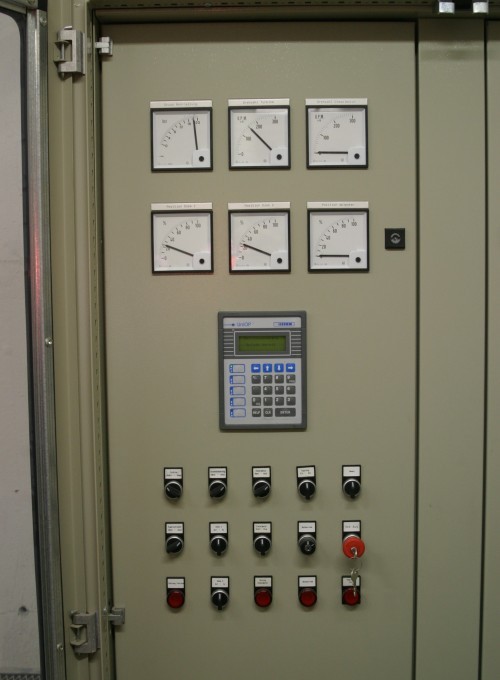 2006
Wine cellar expansion
To ensure adequate space for bottle aging the wines of our selections Turmhof, Linticlarus, and Vigna which are released for sale only after maturing 10-24 month, the pre-existing underground wine storage is expanded below the parking lot.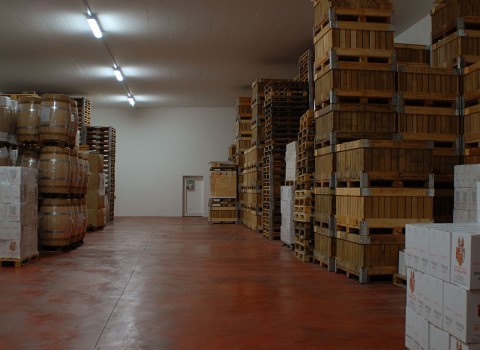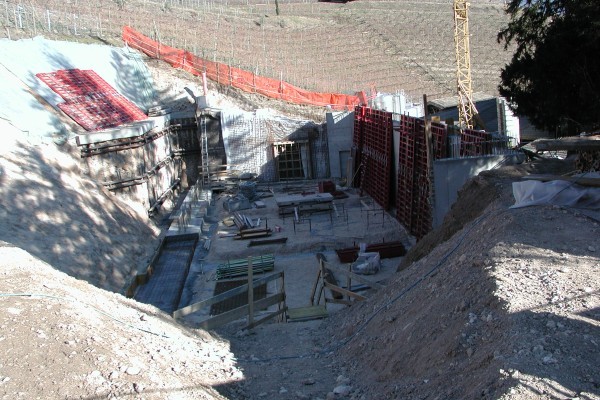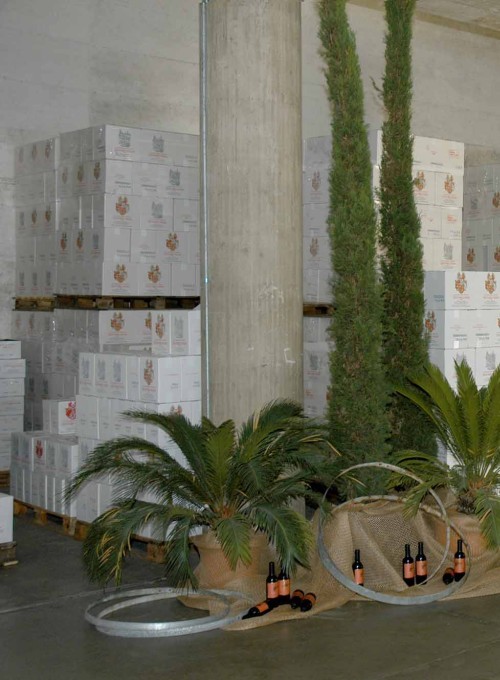 2007
Cellar master & enologist Stephan Rohregger
Our cellar master Stephan Rohregger completed his studies at San Michele all'Adige and at the Geisenheim University in Germany. He has been an integral part of our team since 2007.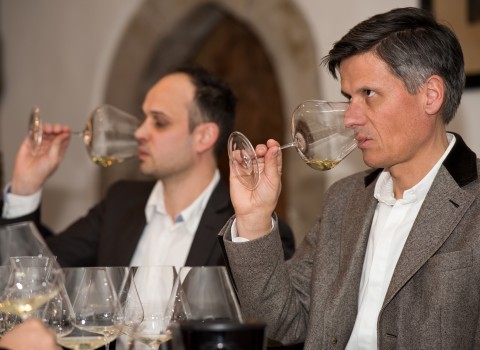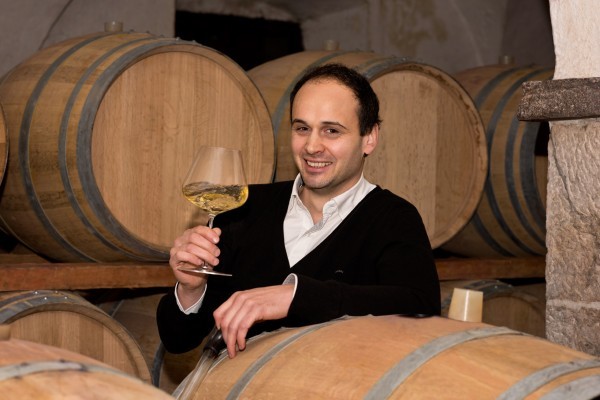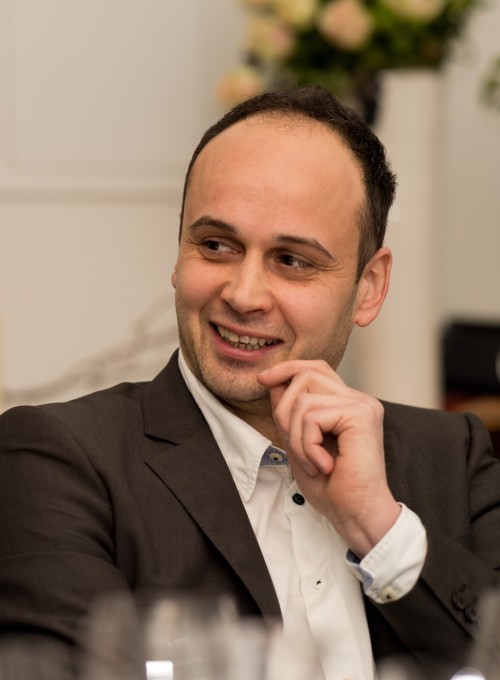 A collaborative project between four Kurtatsch wine producers, namely Weingut Baron Widmann, Kellerei Kurtatsch, Weingut Peter Dipoli, and Weingut Tiefenbrunner, with the goal of showcasing the winegrowing region of Kurtatsch and its full-bodied red wines.
Website Cortaccia Rossa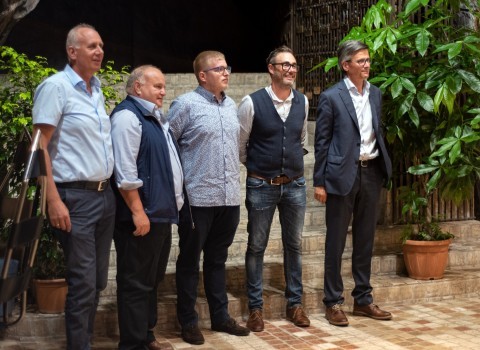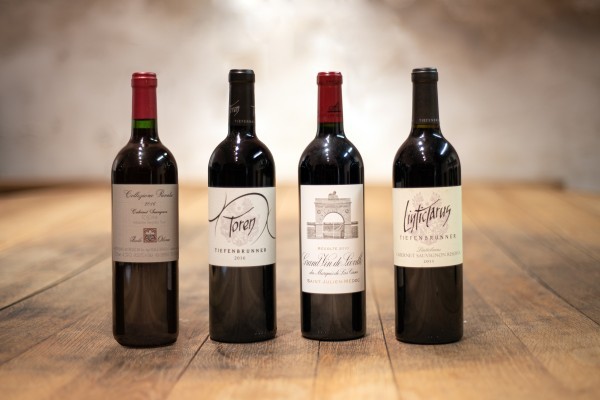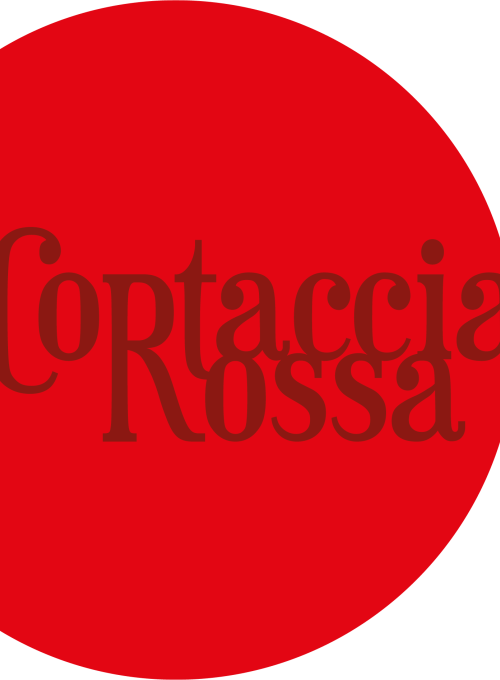 2015
Passing of Herbert Tiefenbrunner
In honor of Herbert Tiefenbrunner, who passed away on April 1st, 2015, our FELDMARSCHALL VON FENNER Müller-Thurgau vintage 2015 is released as the "In Memoriam Edition".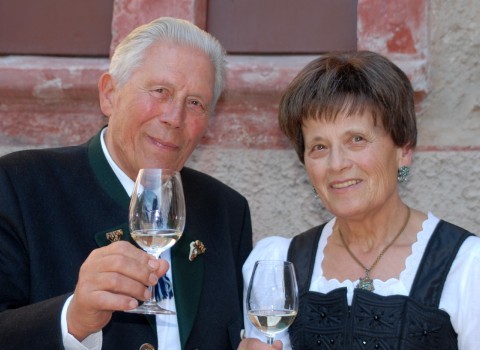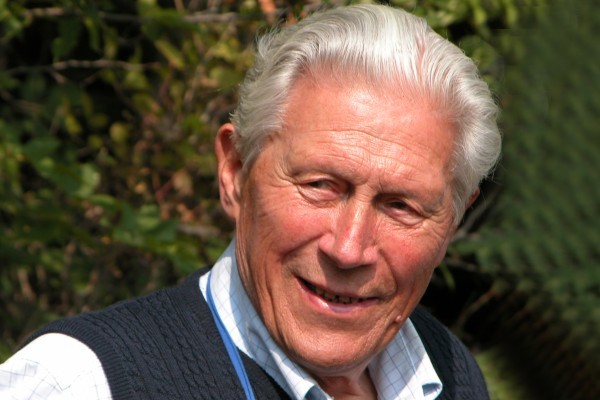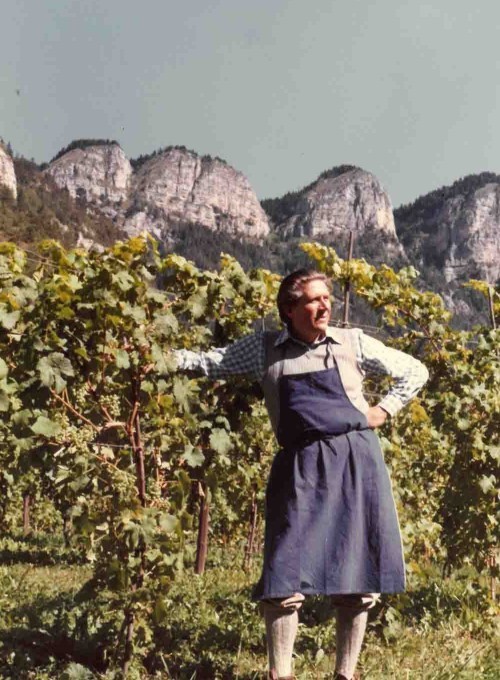 The first vintage of single vineyard wines from our Selection is released.
Selection VIGNA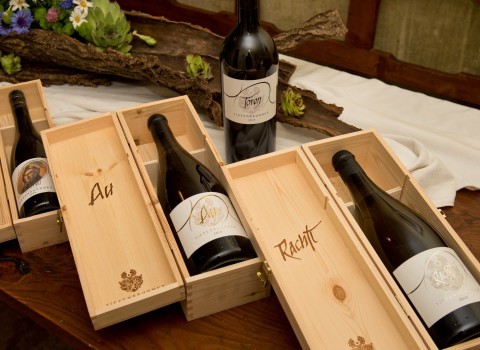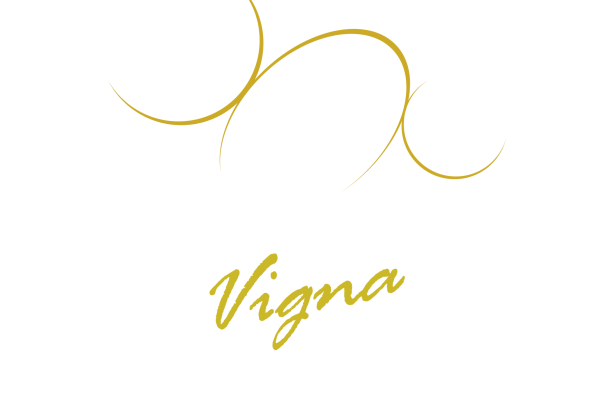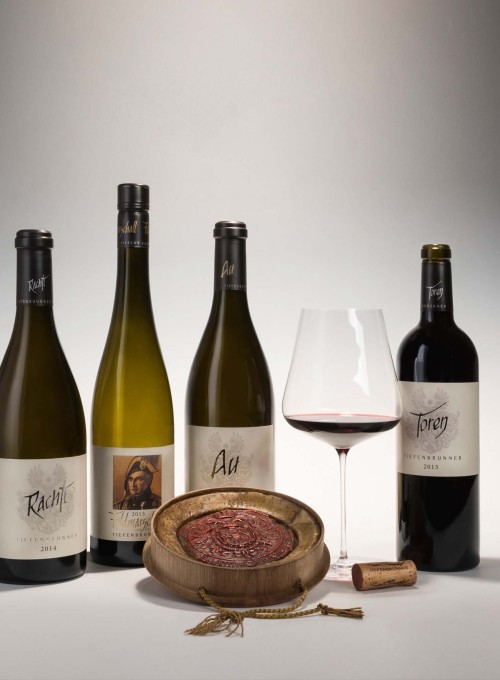 2020
New construction of an underground fermentation- and barrique cellar
The new building comprises an underground fermentation cellar with concrete tanks and a barrique cellar. Additionally, the ground floor provides space for staff rooms, while the first floor accommodates the laboratory and a tasting room with a clear view of the vineyards.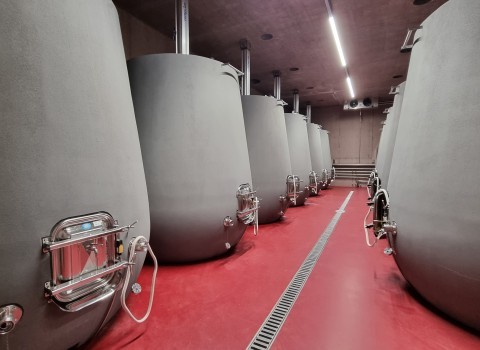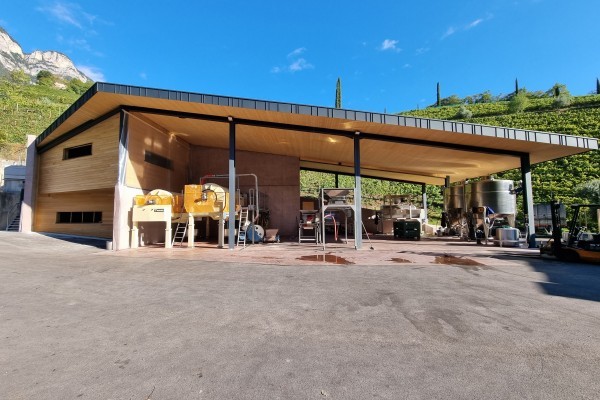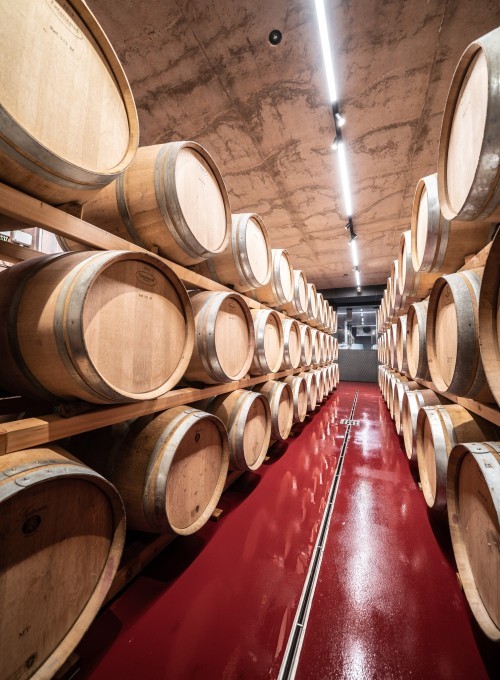 2021
From the Jausenstation to the Bistro
The concept of the traditional "Jausenstation" lives on in the newly opened Bistro Castel Turmhof now featuring table service and an expanded menu.
Bistro Castel Turmhof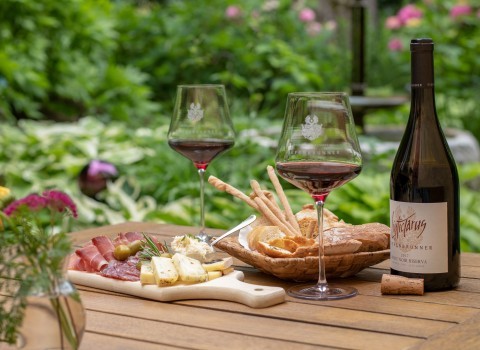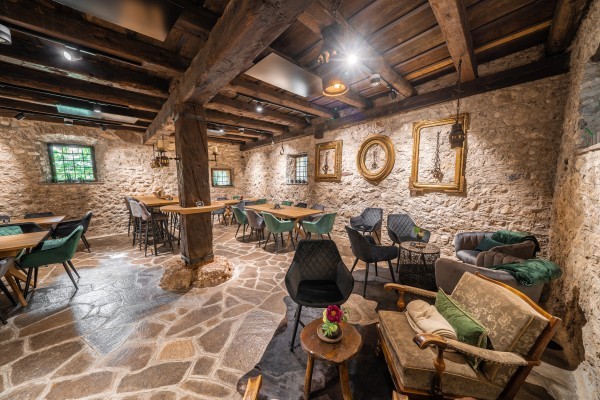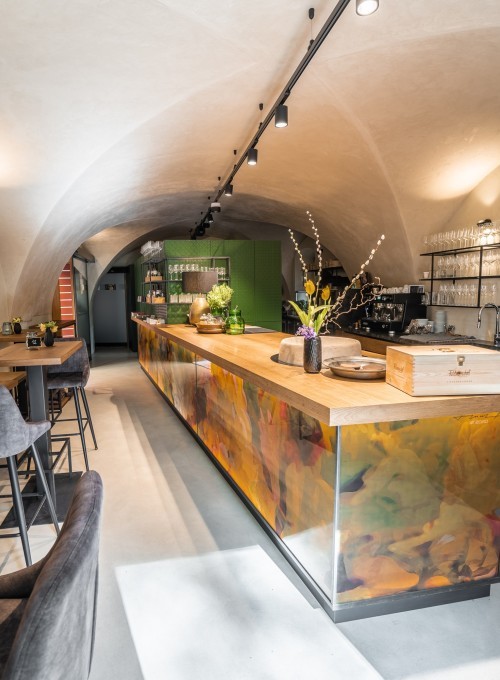 Our Philosophy
What started in the past is carried on today with passion
As a family-owned business, we combine vast experience and tradition, bridging them across generations with fresh spirit and innovation. Because wine is our past, present, and future.
Christof Tiefenbrunner
Sabine Tiefenbrunner
Johannes Tiefenbrunner
Anna Tiefenbrunner